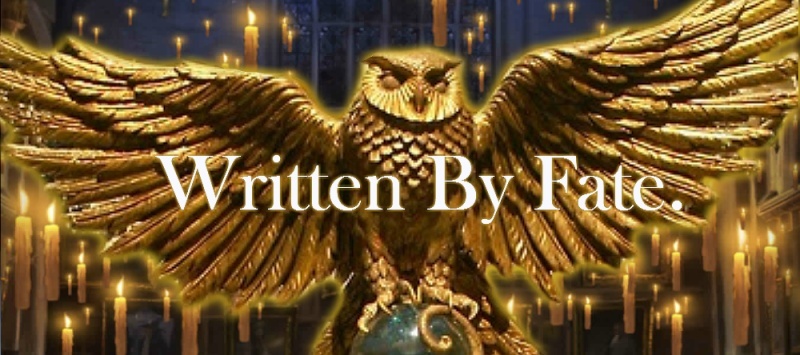 Written By Fate
The plot of Written By Fate follows the traditional Harry Potter Canon Storyline, beginning from Harry's first year at Hogwarts School of Witchcraft and Wizardry right through to the end of Canon and beyond.
Join up as either one of the popular Canon characters, or one of your own, and you're ready to start your time in the Wizarding World of Harry Potter as either a student, a Hogwarts Professor, a Ministry Worker, an Adult or a Child - for those who haven't quite started Hogwarts just yet.
OOC characters are welcome to start Hogwarts at any year, from year one right through to year seven and we are currently making new jobs for adults who wish to be a part of the Harry Potter world but Canon characters unfortunately normally take up most of the 'interesting' occupations. But not on Written by Fate!
We welcome RP'ers of all status, inexperienced or having been doing it for years, we're glad to have you with us!
So come and join us!

Right now we're still waiting for our Hogwarts Professors, our Minister, and two parts of the Golden Trio, so please come and register with Written By Fate today!
http://writtenbyfate.b1.jcink.com/index.php?