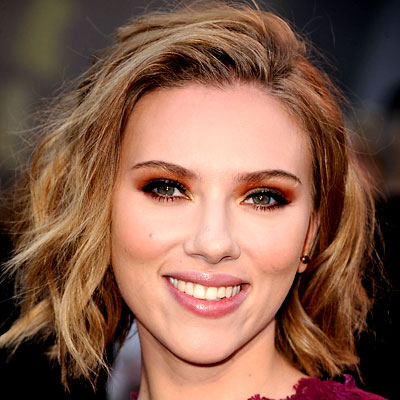 ♦♦ ♦♦ ♦♦ Vanessa Prudence McAdams ♦♦ ♦♦ ♦♦
Name:
Vanessa McAdams
Nicknames:
Nessa, Ness, Adams & Prue
Date of Birth:
July, 22nd
Age:
27
Education:
Meifod Royal Academy - Wales
Place of Residence:
South
Occupation:
Historian/Researcher - Teacher
Play by:
Scarlett Johansson
Hair Color:
Blonde
Eye Color:
Blue-Green
Height:
5'3
Body Type:
Svelte
Personality:
Vanessa likes to think of herself as a coin - two different surfaces. She has a cool cultivated personality which she produces to the world. She's likeable, smart and considers herself professional. On the flipside she's wild, flirty and outgoing with a good sense of humour. She's a great leader and is especially determined rarely losing control though she has specific weaknesses and when those are targeted she's probably the weakest individual.
Likes:
Peaches, Nighttime, Cars, Children and Reading.
Dislikes:
Ignorance, Those who lack respect, Promiscuity, Lovebites, Lack of hygiene and Homophobes.
Strengths:
Passionate, Determined, Ambitious, Good sense of humour, Trustworthy and Fiercely loyal.
Weaknesses:
Singing, Defensive attitude, Is a hopeless romantic, Her family, and Food.
Social Standing:
Nouveau Riche
Sexual Orientation:
Bisexual
History:
Vanessa grew up in Wales with her identical sister, Yvaine and her two parents Hunter and Georgiana. She lived a semi-average life, did well in school but never really had a clear direction. She eventually did a Degree in History simply because her friend was doing it, but found a real passion for the subject and went on to get her PHD in it, working with some of the world leading Historians, before becoming a researched in her own right; writing her own Dissertations, Papers and Journals for various studies and Magazines and even appearing on Documentaries.
When she was 17 her parents realised they could not concieve anymore children and so they adopted a boy named Gage who was 8 at the time; and he neither Yvaine or Nessa got on well with him, both to stubborn to accept him at the time.
However years later and Gage and Nessa are closer than ever and have a really rich relationship, with Gage moving in with her - however Nessa's relationship with Yvaine is less that ideal with the two hardly speaking to each other despite the fact that they live so close.
Relationship:
-
Children:
-
Mother:
Georgiana McAdams - Nee Renn
Father:
Hunter McAdams
Siblings:
Yvaine Renn, Gage McAdams
Other family:
-